London has an amazing history that goes back more than 2,000 years. During that time it has been burnt down several times (the first in AD61), rebuilt, bombed in two world wars and rebuilt again.
These years have left a surprise hidden around every corner: you just need to look around, or look up. Street furniture and London's statues provide fascination on every corner, while its past as a great port and centre of empire has left marks everywhere in its great buildings and public works.
The modern city is vast but its history of growth has left distinct villages that lend it a human scale. Each neighbourhood, and the City of London itself is merely one, has its own restaurants, theatres, galleries and other attractions.
Traditions of London are known the world over.  Changing the Guard at Buckingham Palace, locking up the Tower of London or the rituals of London's law courts are all part of the fabric of London tradition. Some can seem slightly silly but they are an essential part of the British way of life.
The Key Ceremony
This 700-year-old ceremony takes place every night at the Tower of London. It is very atmospheric, ending with the playing of a bugle at 10pm from the battlements. Entry is free but you need to apply in writing for a ticket to the address below six weeks in advance.
Ceremony of the Keys Office
HM Tower of London
London EC3N 4AB
Changing The Guard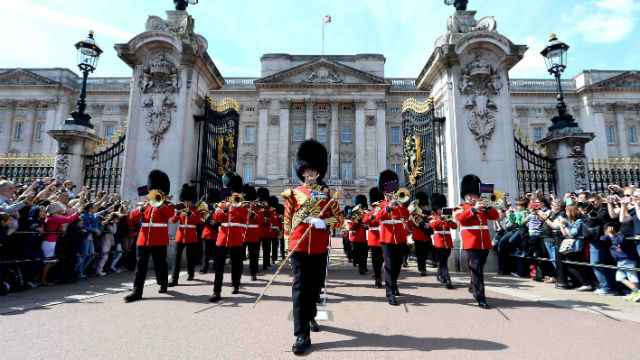 From May to August, the mounted Queen's Life Guard changes at Horse Guards Parade at 11am daily (10am on Sundays), while The Queen's Guard changes at Buckingham Palace at 11.30 am.
Buckingham Palace SW1
Tube: Green Park
Horse Guards Parade SW1
Tube: Trafalgar Square
Lifting Tower Bridge
The historic Tower Bridge is still raised about 20 times a week to allow tall ships, cruise ships and other large boats to pass underneath. You can trust to luck, or check the website below, which lists the upcoming lifting schedule.
Tower Bridge EC1
Tel: +44 (0)20 7940 3984
Tube: Tower Hill
Eton College
Eton College was founded in 1440 and about 1,305 boys from the ages of 13 to 18 now attend. Regular tours let you see the halls frequented by past pupils such as 19 former British Prime Ministers and Princes William and Harry of Wales.
Windsor SL4
Tel: +44 (0)1753 671177
Rail: Windsor and Eton
Household Cavalry
The Household Cavalry is made up of the oldest regiments in the British Army, dating back to 1660. The Mounted Regiment perform ceremonial duties, and can be seen exercising their horses in Hyde Park very early every morning.
Hyde Park Barracks SW7
Tube: Knightsbridge
Trooping The Colour
The actual ceremony on the Queen's Official Birthday in June is preceded by rehearsals on the two Saturdays before. They are a chance to see all the spectacle, with fewer people blocking your view of the British Army in all its finery.
The Mall
Tube: Charing Cross/Hyde Park
Corner/Green Park
Chelsea Flower Show
This world-famous flower show is held for five days during May. Garden designers compete for coveted prizes and keen amateurs come along to pick up ideas and bargains from shops selling plants and garden gadgets.
Royal Hospital, Chelsea SW3
Tel: +44 (0)870 906 3781
Tube: Sloane Square
Harrow School
Famed as the school of  Winston Churchill, and for its pupils' straw hats, Harrow was founded in 1572. The school has produced 19 winners of the Victoria Cross, the British Army's highest award for bravery.
Harrow on the Hill HA1
Tel: +44 (0) 20 8872 8043
Rail: Harrow-on-the Hill
If the traditions of London is your thing did you know you can visit many of these sites through Let's Travel by purchasing a Hop-On-Hop-Off sightseeing pass*.
London Sightseeing Hop-On-Hop-Off. 'Experience the history, mystery and majesty of London. The best London bus tour presents the capital's finest. Endless opportunity to hop-on, hop-off to explore London at your leisure. It's yours to discover.'
*Admission tickets extra
London is one of the world's most culturally diverse cities and home to some fantastic sights, from historical landmarks to modern day monuments. There is something new to be experienced everyday. Find more London events and attractions here.